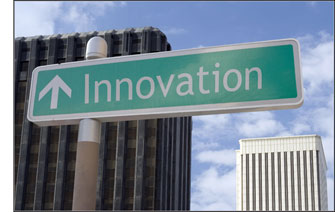 Reflecting on a 50 year journey, and the next one to come
Welcoming visionary business entrepreneurs, ICT industry professionals and academics – this is your conference.
Are you helping to create the future? We as individuals, as organizations and as a country must take action, harness our creative energy and 'no limits' spirit to propel New Zealand forward as a leader in the digital economy, and dramatically improve our productivity. Kiwi ingenuity is needed today more than ever.
Our recipe for a successful anniversary conference is to invite top talent from around the country, give everyone a few days in a beautiful place, create a catalyst for innovation and create the future by understanding the past. The conference will not only reflect on the 50 year journey of the ICT industry in New Zealand, but more importantly the 50 years to come. We will celebrate New Zealand's achievements over the past 50 years, learn from our collective experience and listen to the innovators and entrepreneurs of the future.
This is the first Premier New Zealand Computer Conference – it will become an annual event.
The conference will bring together the people who deliver results for New Zealand – business entrepreneurs, visionary ICT academics and industry professionals, a veritable "who's who" of ICT innovation.  International Keynote Speakers include Kiwis who have proven to be highly successful on the international arena of ICT and wish to share and inspire us with their stories.
Breaking from the traditional approach to conferences, one of the streams will be "Concept to Reality" where we will focus on a series of promising ideas to assist the initiator to progress, pragmatically, to the next stage.  We will also award a prize to the best ICT Post Graduate.   This is the perfect opportunity for you to present your own ideas in the right forum.
This conference is immediately prior to the Brisbane World Computer Congress, hosted by IFIP (International Federation for Information Processing).
Sponsors and Trade Exhibitors are encouraged to register your interest as early as possible. The brochure will is available now.
We look forward to celebrating with you, New Zealand's achievements over the past 50 years, and the next one to come.


Elizabeth Eastwood
Chairman, Organising Committee
NZCS 50th Anniversary Conference